WPM REO Services
---
REO Services Alert: REO Asset Managers
The foreclosure market has not hit its peak.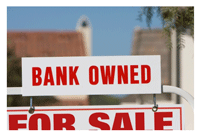 Contracting REO Sales and Maintenance with WPM will provide valuable asset protection and added value to the sales effort your REO's. We will protect your asset by protecting its value. In business for over 30 years, we are your best choice for your REO specialists!
SB 1137 took effect July 8, 2008, which amended California Civil Code Section 2929.3 . The statute now mandates government agencies to fine legal owners of foreclosed properties $1,000 PER DAY who fail to physically maintain the property. Under the amended statute "Failure to maintain" includes, but may not be limited to: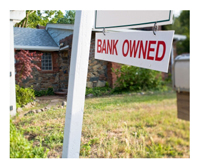 failure to maintain the exterior, including excessive foliage growth diminishing surrounding property values.
failure to prevent trespassers or squatters from occupying the property; or
failure to prevent mosquito larvae from growing in standing water or other public nuisances
WPM will shield you from liability against this fine by physically maintaining the property in complete compliance with the Code. In fact, when you contract with WPM we will guarantee your protection against liability under SB 1137 as well as local city/county ordinances. Put WPM in charge of selling your REO and we will take care of the rest.
WPM will take care of the occupant removal (if necessary), negotiate cash for keys, monitor repairs and clean up, coordination of ongoing property maintenance.
We have specialized in property sales and maintenance for over 30 years. Our company has the resources and expertise to protect your liability and liquidate your assets. Our service area covers the greater Los Angeles County areas, Orange County, San Diego, and western portions of Riverside and San Bernardino Counties.